Lowest Cost Per Quality Cut For Ferrous and Non-Ferrous Material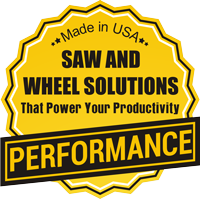 Fully enclosed wet or dry abrasive saws, manual or powerhead (from 16" to 26" wheels with 10HP-50HP motors)
Designs guided by "best-practice" machinery safety standards (ANSI-B11, EN Machinery Directive, ISO13849)
Designed to protect your #OKBoomer replacement workers and your company
You get real solutions with measurable value – our science & skill delivers!
It's not just a saw, it's a solution…wheels, process, material handling, & automation.
LET US REMOVE YOUR DOUBTS
WILL IT CUT THIS?
Don't know if our saw will cut your material to spec? No problem! Request a test cut Today!
WHAT CUSTOMERS SAY
Everett saws have been solving problems since 1962. Read what our customers say about doing business with.
TALK TO AN ENGINEER
New to this? Need a solution, not just a saw? Chasing that last 5%? Connect with a specialist Today!
We are deeply invested in advanced wheel and saw science:
55 years of design and manufacturing expertise.
It takes up to 80% less time to cut many types of materials than our competitors.
We are proven team of problem solvers and lean, efficient thinkers.
We are the only company that offers you a complete engineered solution to solve your specific production challenges:
We'll help you calculate the ROI of your saw investment – before you buy.
Our automation makes it easy for your operators to produce quality cuts faster.
Our saws have more power, torque and reliability than our competitors
80% of our customers own multiple Everett saws.
The average life of an Everett saw: 25 years.