Lowest Cost Per Quality Cut For Ferrous and Non-Ferrous Material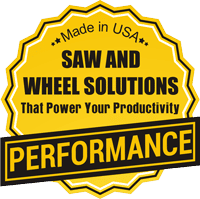 Fully enclosed wet or dry abrasive saws, manual or powerhead (from 16" to 26" wheels with 10HP-50HP motors)
Designs guided by "best-practice" machinery safety standards (ANSI-B11, EN Machinery Directive, ISO13849)
Designed to protect your #OKBoomer replacement workers and your company
You get real solutions with measurable value – our science & skill delivers!
It's not just a saw, it's a solution…wheels, process, material handling, & automation.
LET US REMOVE YOUR DOUBTS
WILL IT CUT THIS?
Don't know if our saw will cut your material to spec? No problem! Request a test cut Today!
WHAT CUSTOMERS SAY
Everett saws have been solving problems since 1962. Read what our customers say about doing business with.
TALK TO AN ENGINEER
New to this? Need a solution, not just a saw? Chasing that last 5%? Connect with a specialist Today!
We are deeply invested in advanced wheel and saw science:
55 years of design and manufacturing expertise.
It takes up to 80% less time to cut many types of materials than our competitors.
We are proven team of problem solvers and lean, efficient thinkers.
We are the only company that offers you a complete engineered solution to solve your specific production challenges:
We'll help you calculate the ROI of your saw investment – before you buy.
Our automation makes it easy for your operators to produce quality cuts faster.
Our saws have more power, torque and reliability than our competitors
80% of our customers own multiple Everett saws.
The average life of an Everett saw: 25 years.
Your staff has done an excellent job supporting us during installation and commissioning. Please pass the word on to everyone.
–
Industrial Solutions Customer
I couldn't find a saw with good guarding, my health and safety people always said 'you gotta have better guarding' on my old saws. I had another industrial saw, but it didn't have good guarding and it didn't cut great. This saw though[Everett 16" Miter]. . . it works awesome! The welders and fabricators that come through my shop are always impressed. It's done everything I need, even with lots of use.
–
D. Edwards – Bruce Oakley Inc.
I have an 8″ dry abrasive saw that I have been using for many years. The saw has been very reliable and is a testimony to the quality of your products.
–
Clyde N
We just purchased 4 new Everett multi angle chop saws for aluminum window and door frames to supplement the 8 Everett saws we currently own. Since our very first Everett saw in 1970 we have always used and trusted Everett. With the new saws, we received replacement parts to upgrade our existing saws to return them to top condition after over 35 years of heavy use. Sosa's Aluminum is now fully equipped to continue rebuilding Puerto Rico.

Thanks

–
Nancy Sosa