Dear Valued Customers and Business Partners,
Together, we continue to navigate the challenges presented by the COVID-19 virus. During this time of change and uncertainty, Everett's primary commitment is to maintain a safe and secure environment for our employees, our families, and our community while continuing to support our customers' needs.
Ohio Governor Mike DeWine issued an executive order enacting a "stay at home" policy that took effect Monday, March 23rd at 5:00 PM and will last through Monday, April 6th to minimize the spread of the COVID-19 virus.
Under the Executive Order and Department of Homeland Security regulations defining the Essential Critical Infrastructure Workforce and Essential Businesses and Operations, Everett will remain open to support our customer's vital infrastructure needs and requirements.
We have been contacting our critical suppliers (foundries, fabricators, distributors) and have been able to confirm that they too will remain open for business. Having a USA-based supply chain can have its advantages.
Thank you for your support, and we will continue to openly communicate with you on any changes that occur going forward.
Sincerely,
James L. Vosmik, President and Owner

And just so we are not too serious in this scary time, we did inform Russ and Gary that their cars did not need to practice social distancing!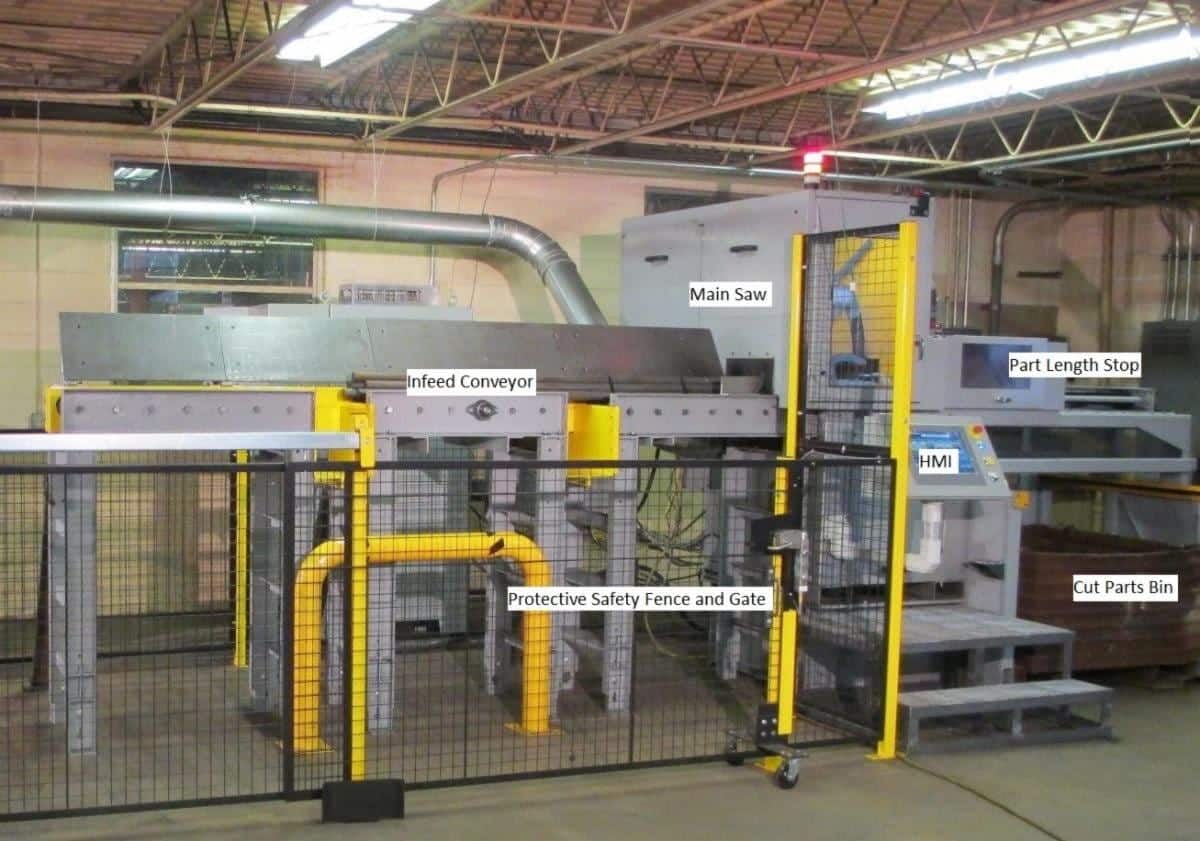 Meet the "Scrapinator"
Above is a picture of our latest Industrial Solutions cutoff system for processing 12′ long bundles of scrap, mill setup bars, and other revert. The programmable saw is forklift-loaded and the automatic saw and feeder quickly and efficiently process the scrap bars into bite-sized pieces that fall down a chute into a waiting tote. It is ISO13849 functional-safety compliant, fully programmable, and ready to run unattended. Despite the once-in-a-lifetime events engulfing the world, we continue to push forward with new innovative solutions to your cutoff needs.